Total : 0
Radio Remote Controller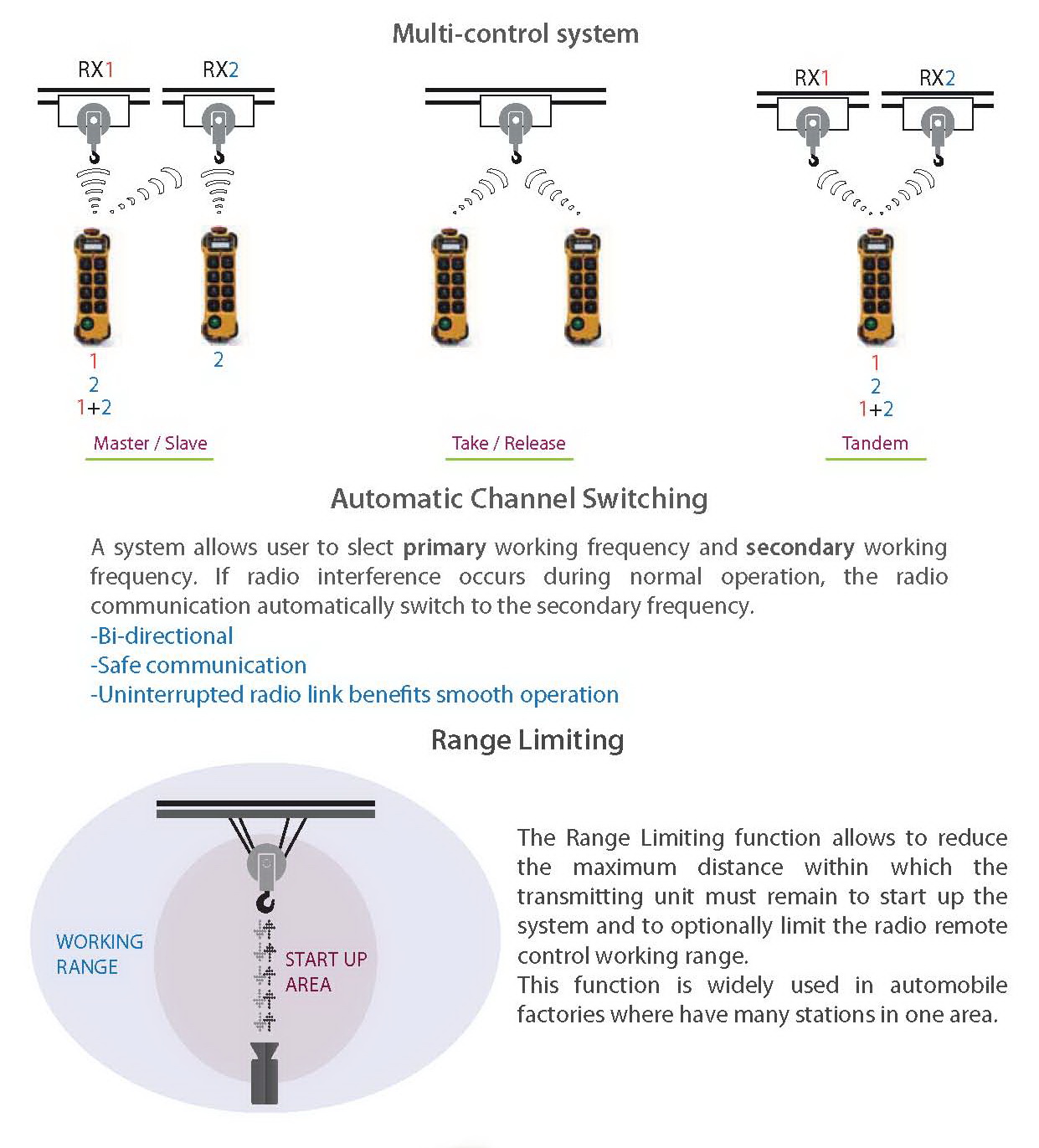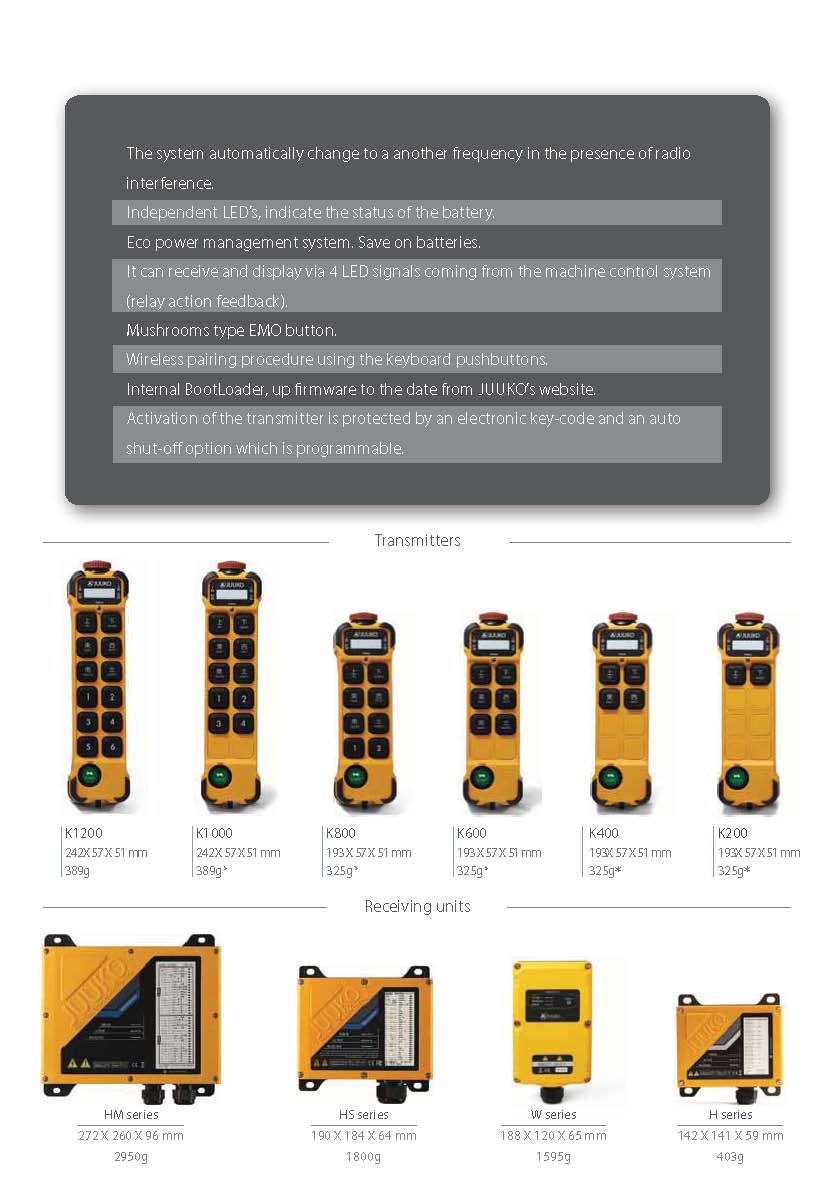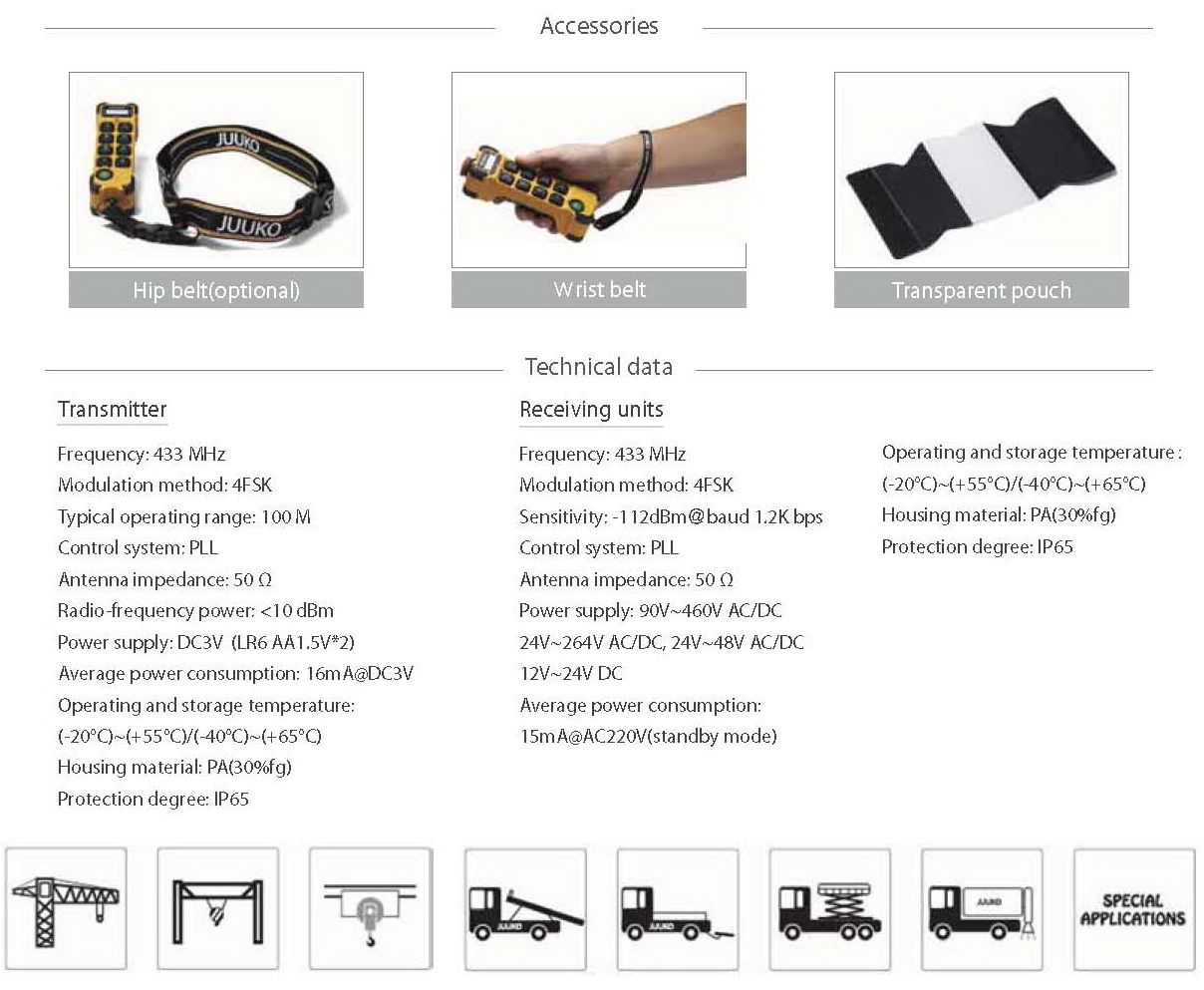 F24-60 Joystic Controller
Double Joystick with 5 steps
Reliable-High Performance-Economic
F24-60 series is particular suitable for tower cranes. overhead cranes and concrete pumps. This particular model is equipped with most sophisticate safety features for making the entire operation safe.
Features
:
• Fully programmable relay configuration with maximum 16 relays output per command. (No extra extension unit required)
• Durable nylon-fiber housing for extra shock resistance.
• Operating range up to 100 meters.
• Pre-wiring standard cable making installation quick and easy.
• New waist belt provide maximum confort for operator (optional).
• 3 stages LED battery power indicator
• Acceleration delay time control (Proving smooth moving for multiple speeds cranes).
• Safety feature: 1. 4.3 billion unique ID code; 2. Hamming code; 3. Enhanced watch-dog circuit
Transmitter:
• Double joystick/6 single step button (including start button).
• 1 Emergency button (EMS).
• 1 rotary key switch.
• 4 selector switches.
Receiver:
• Max. 40 relay output (programmable).
• NC/NO relay (optional).
• External passive antenna (optional)
General Specification:
Operating Temperature: -35C degree to +80C degree
Operating Range: 100 M
Trasmitter Power Supply: 4 AA size alkaline/rechangeable battery
Receiver Power Supply: AC 48/110/220/380V
Protection Class: IP65 industrial standard
ID Code: 4.3 billion (32 bit)
Hamming Distance: ≥ 4
TX Dimension & Weight: 220 x 110 x 90 mm Apprx. 860 g (w/o batteries)
RX Dimension & Weight: 290 x 230 x 70 mm Approx. 2200 g (w/o cable)