0 products in this product line
NO COMPROMISE - WINCHING SOLUTIONS
THAC Superior winching technology incorporates a whole series of operating and safety features that will give you a competitive advantage. Winches feature compact dimension and lightweight construction. Electromagnetic spring-applied failsafe brake with a minimum static braking torque of 150% of rated lifting capacity provide instant and safety braking even in the event of power failure. Inside the winch is high effi
ciency planetary gear trains for TA or TB series winch developing for maximum mechanical efficiency, A toughhelical gearing for TC series winch provides the professional solution of all your needs for hoisting, lowering and pulling applications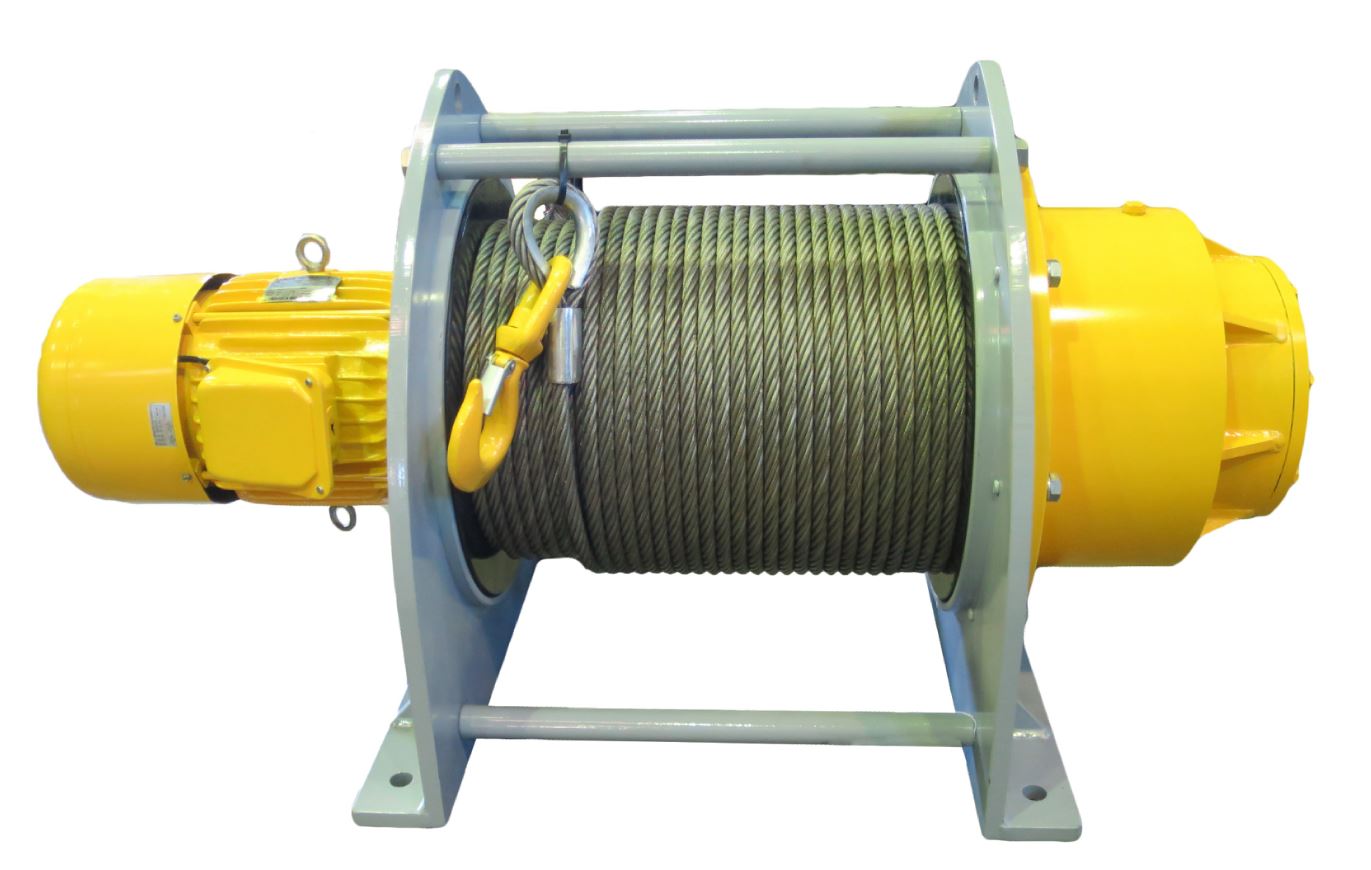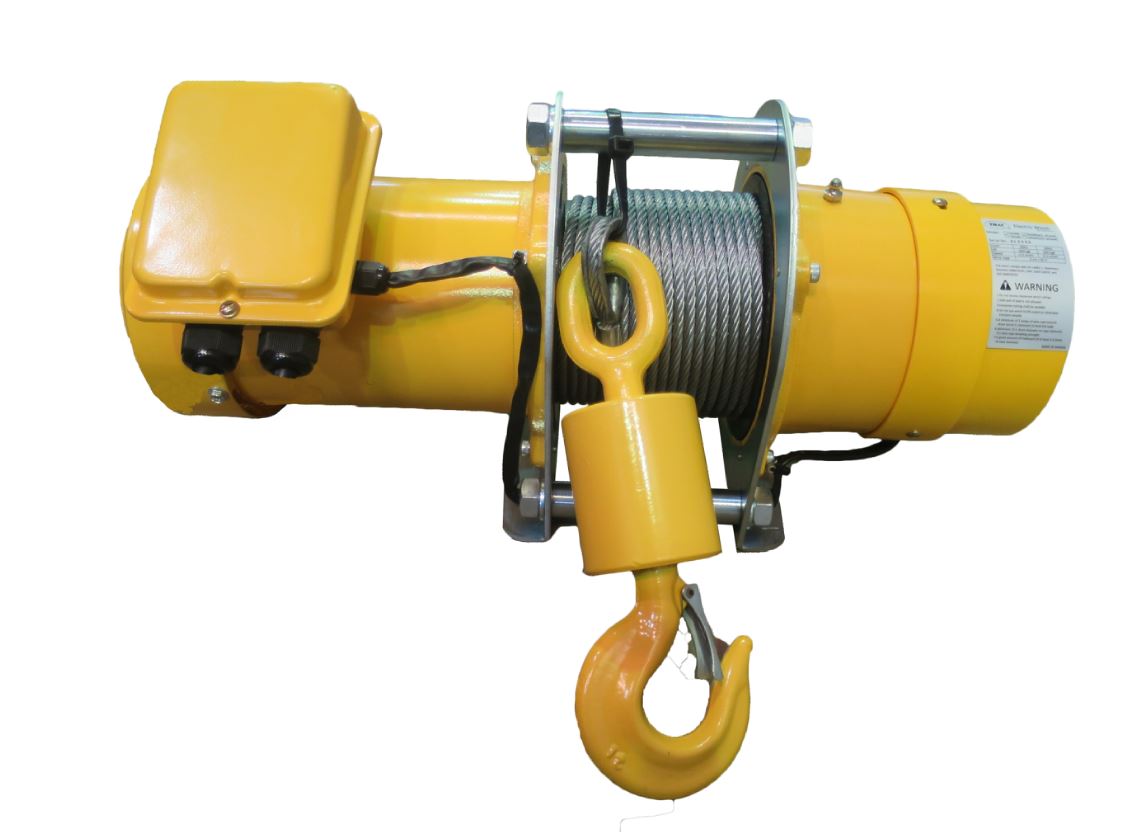 A direct control for TA/TB 300 and TA/TB 500 series winch incorporated a pendant switch with an emergency stop button for safety operation. The contactor control/24 VAC low voltage control winchrated above 750 kgf/50Hz or 600 kgf/60Hz are provided with an electric contactor control with push button up/down, emergency stop, main switch, and electric overload protection coming as standard.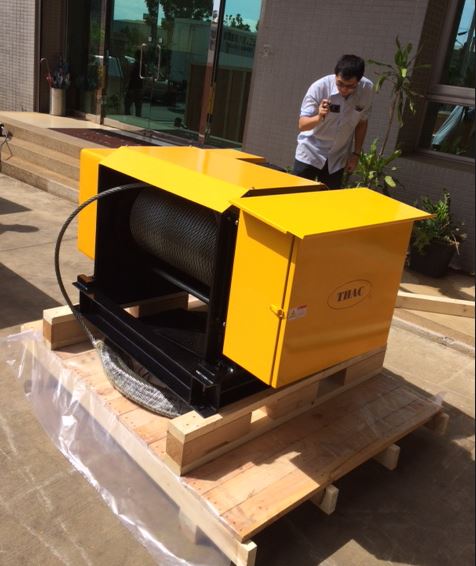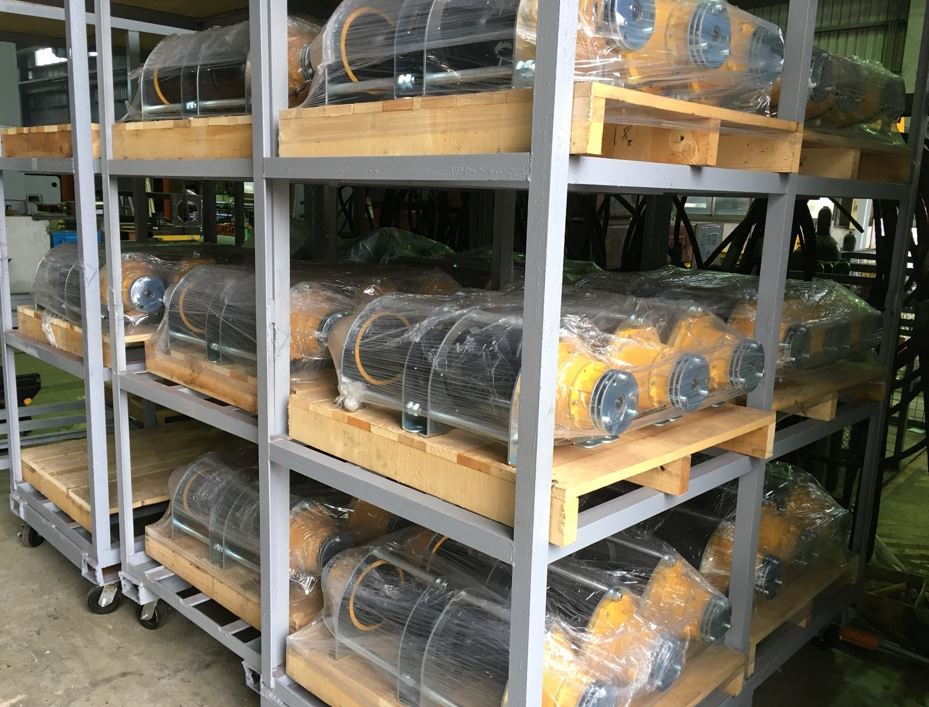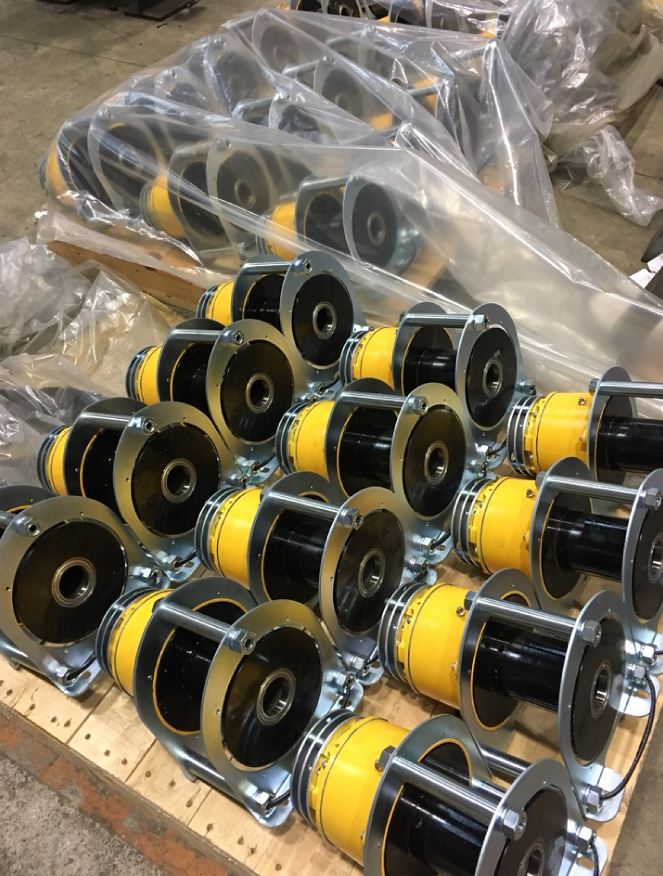 The specific drum configurations of plain drum, extended drum, grooved drum, drum with two rope in opposite winding or drum with several ropes is a portfolio of electric winches that can be custom-built to suit a wide variety of application and environments.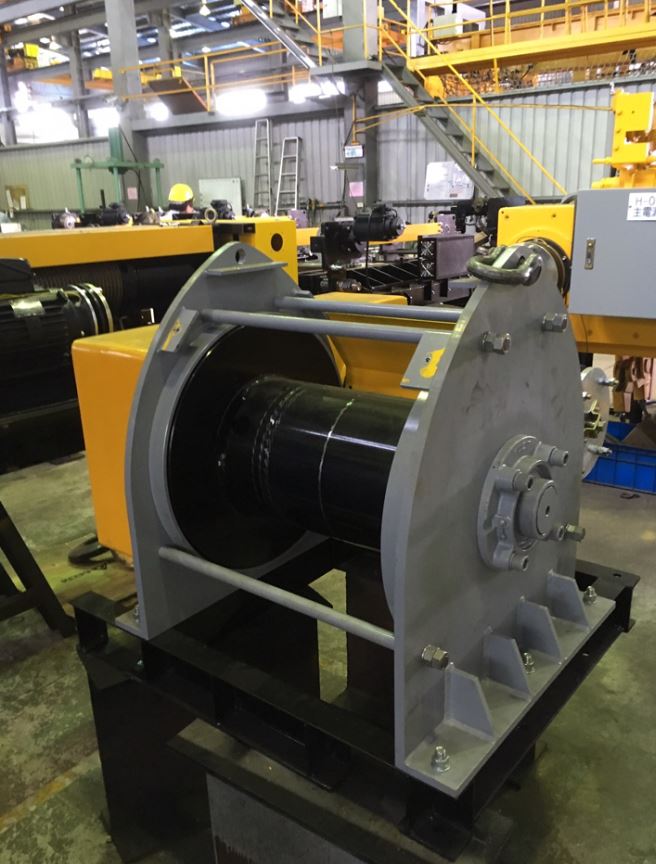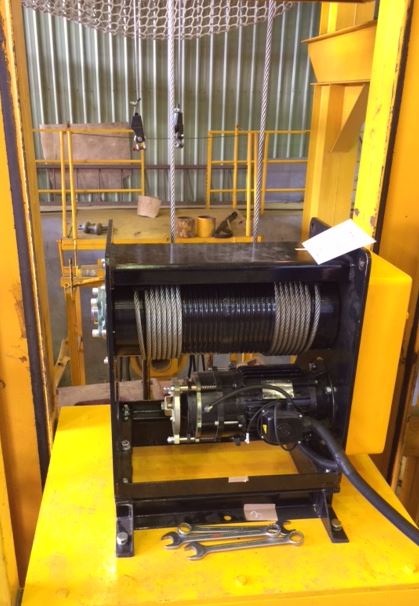 Minimum 15:1 drum diameter to rope diameter, 5:1 wire rope breaking strength and a given amount of freeboard of at least 1.5 times of rope diameter treated as a freeboard to prevent rope from inadvertently coming off the drum during use.
The electric wire rope winches are classified according to different drive groups, DIN 15020, FEM9.511, ISO4301/1. Winches also comply with EN 14492-1 ( Power Driven Winches), CE Machinery Directive 2006/42/EC, CE Electromagnetic Compatibility Directive(EMC) 2004/108/EC and European Low Voltage Directive ( LVD ) 2006/95/EC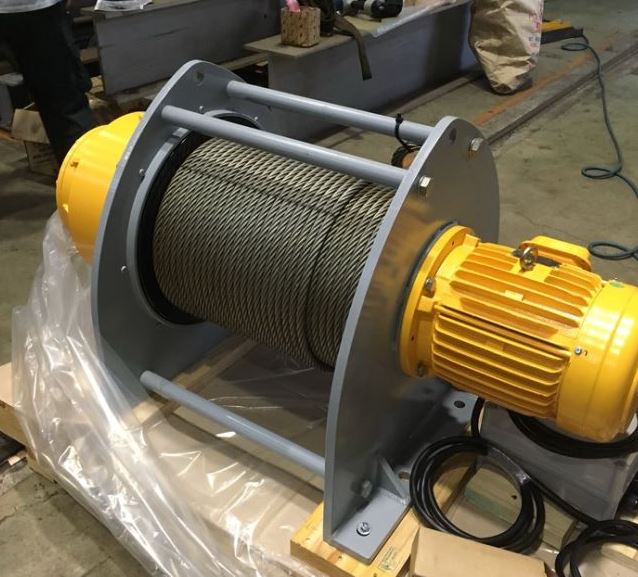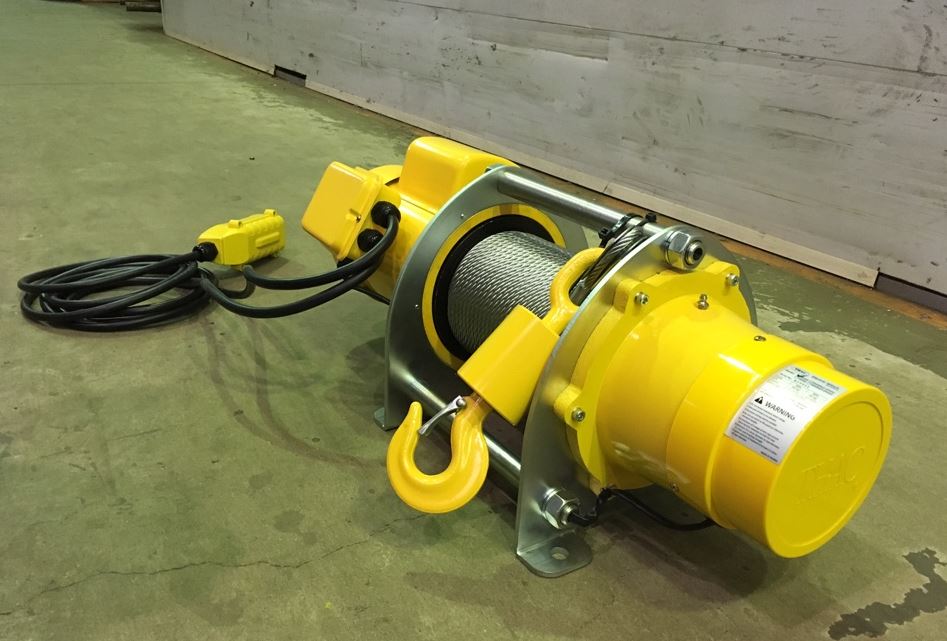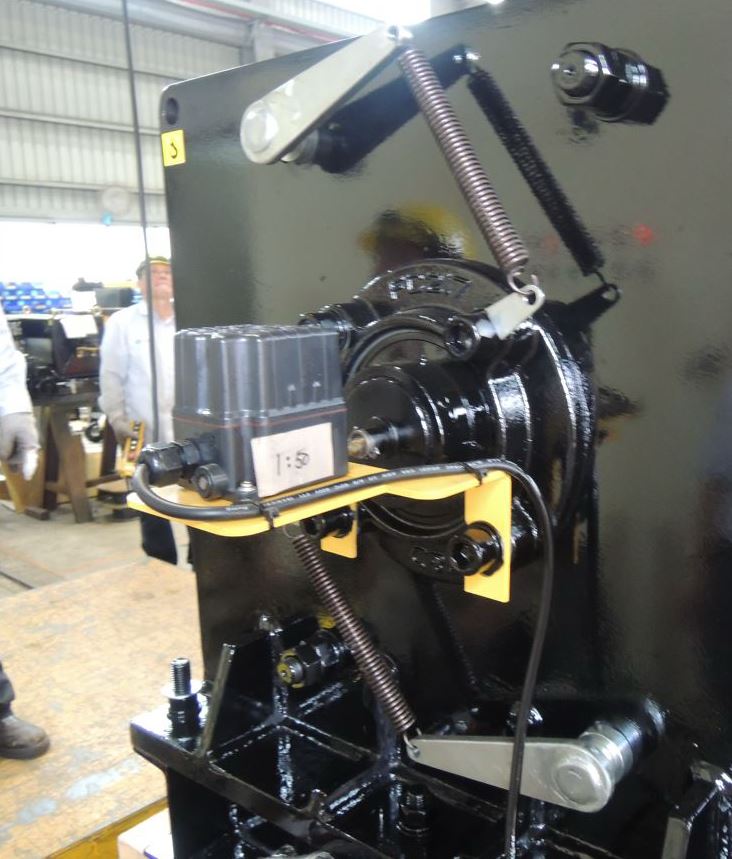 Limit Protection by using an adjustable rotory meter box.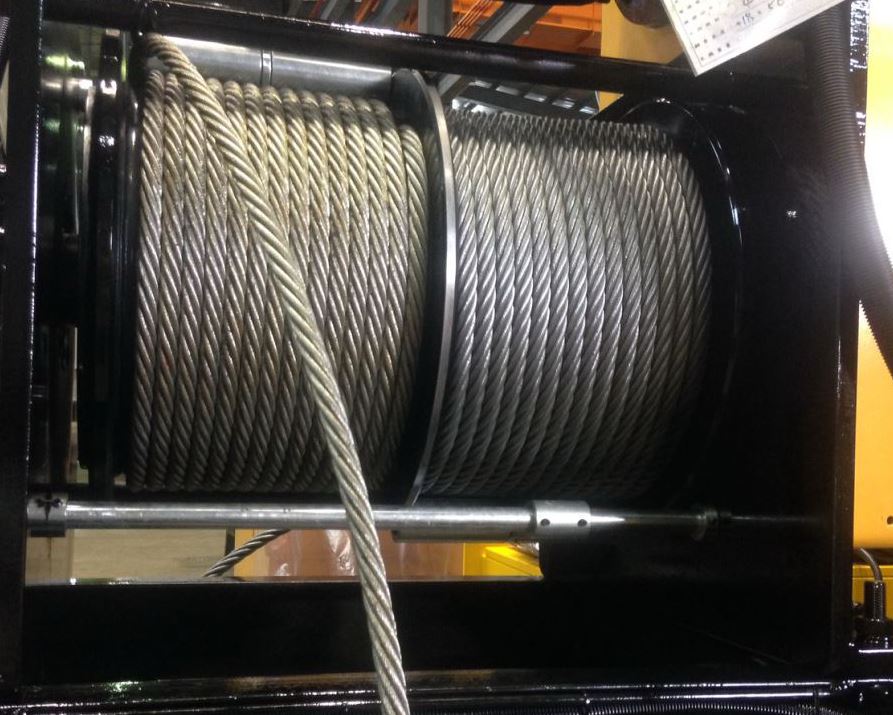 Rope Pressing Bar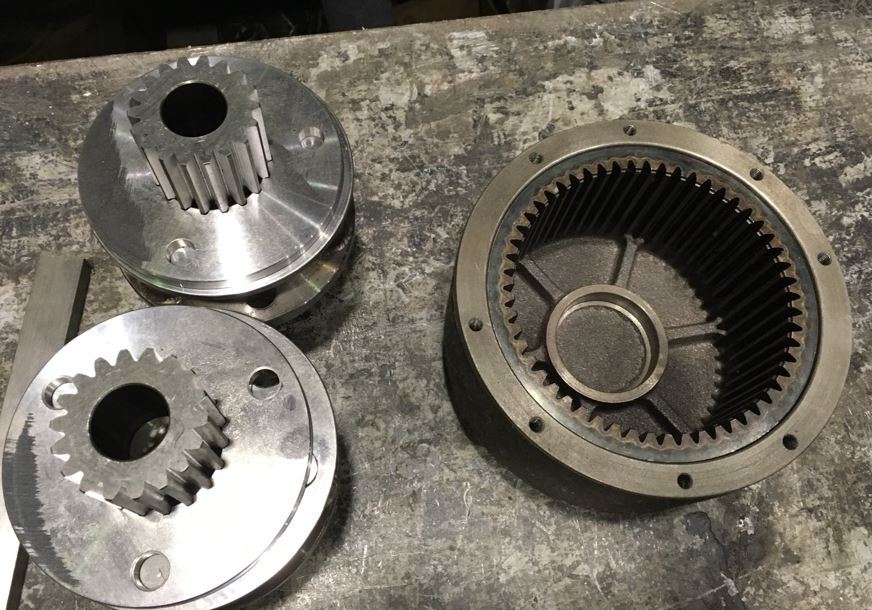 Planetary Gear
Warning
▪ A minimum of five (5) wraps of wire rope around the drum is necessary to support the rated load.
▪ The winch is not to be used to lift, support or otherwise transport personnel
▪ For lifting or lowering application, it is absolute necessary for the user to install an Up and Downs devices to meet CE Safety Machinery Standard.
▪ Technical features may change without previous notice from the manufacturer
Catalog Download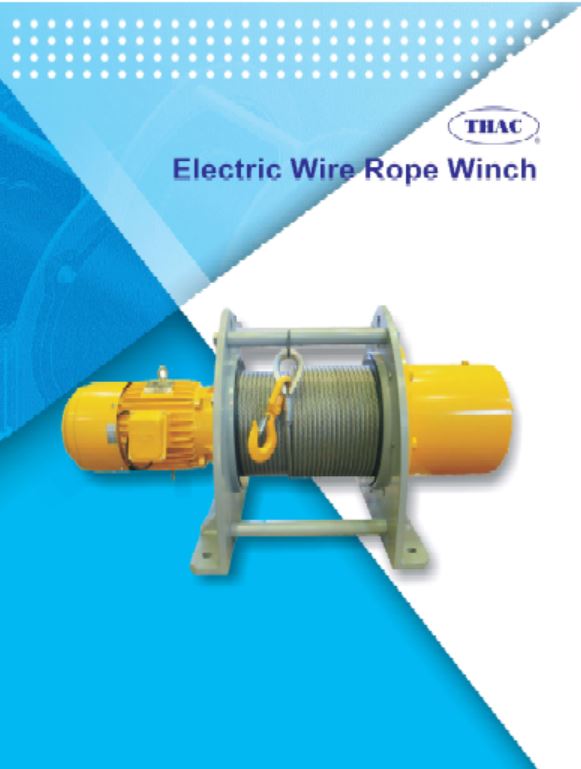 Electric Winch